10 Transformational Repairs | Before & After Photos
When we say repairs are transformational, we mean it. As we celebrate 15 years of serving homeowners in the Upstate, we reflect on the transformations made possible by volunteers, donors, and community partners.
Greenville, SC (2020) – Mr. B, quite the handyman himself, tried to repair his home as best as his health permitted. Thanks to Rebuild Upstate volunteers, this age friendly shower is one less thing he needs to worry about.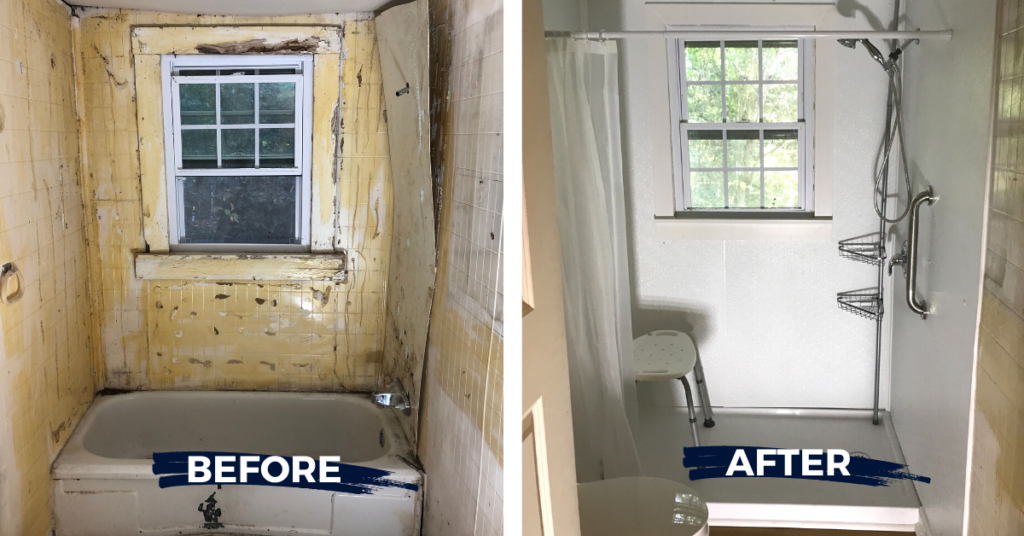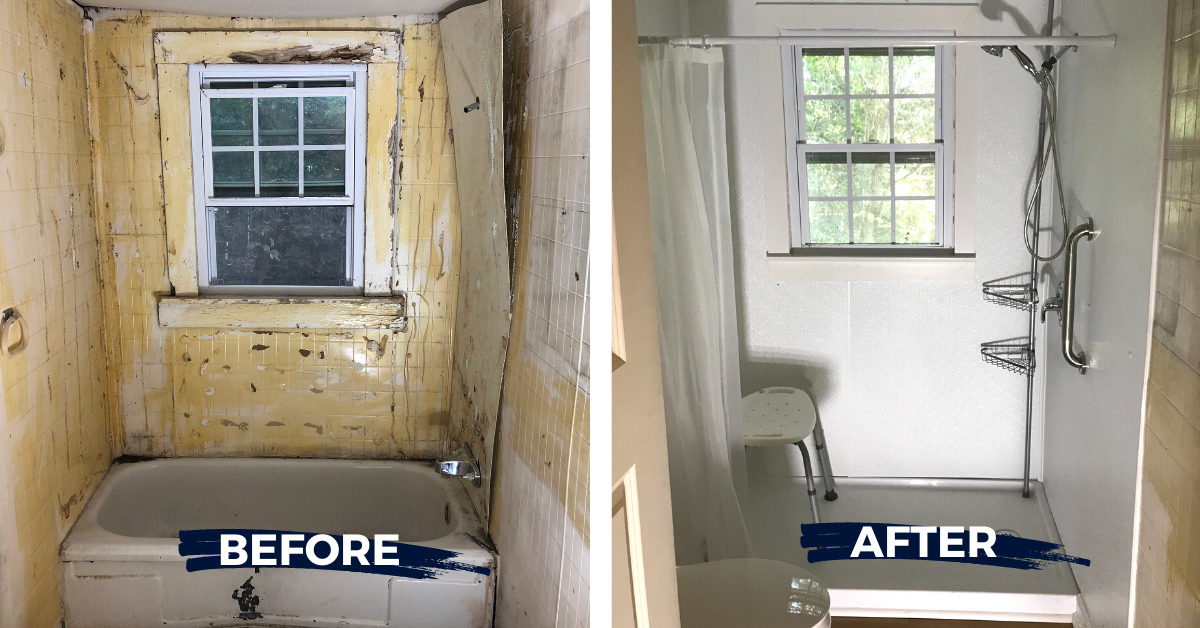 Greenville, SC (2019) – Out with the old and in with the new windows. New windows provide safety and higher energy efficiency.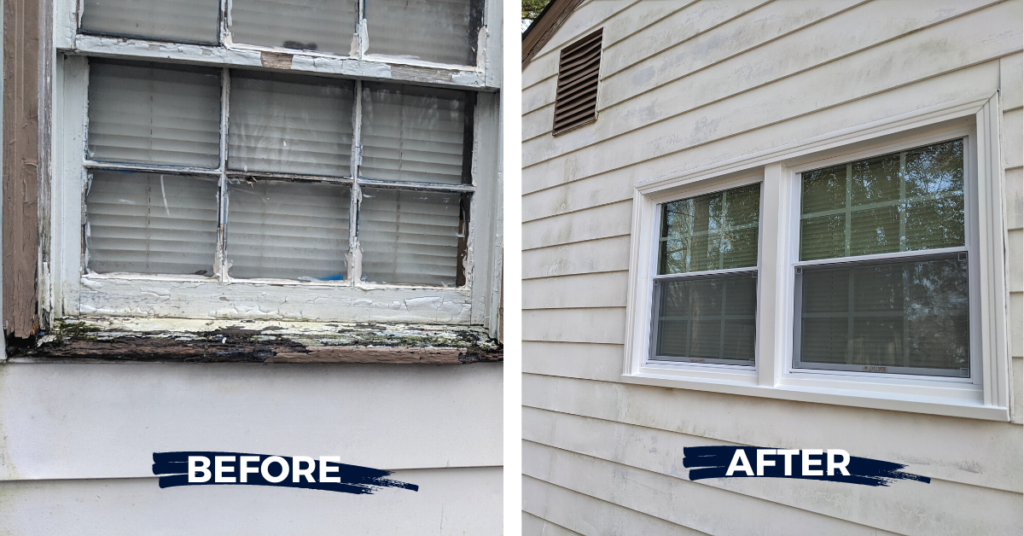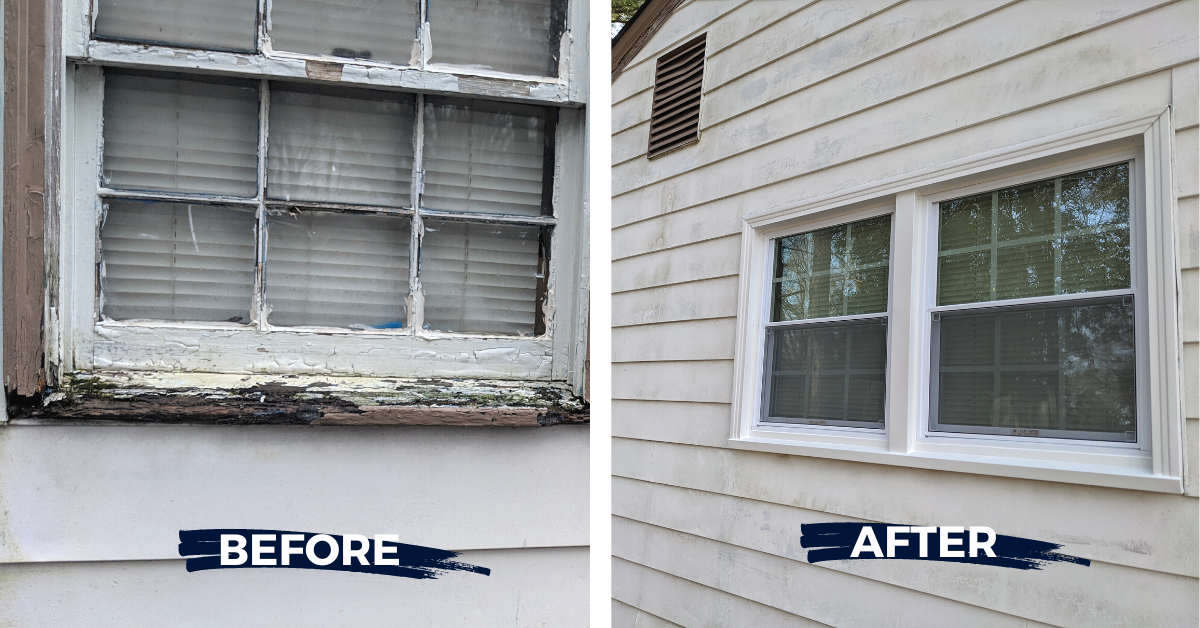 Easley, SC (2015) – Sometimes, it gets worse before it gets better. This 'before' is really a progress photo of replacing subfloor before new floor coverings can be installed. Volunteers from Starbucks made this transformation possible in 2015.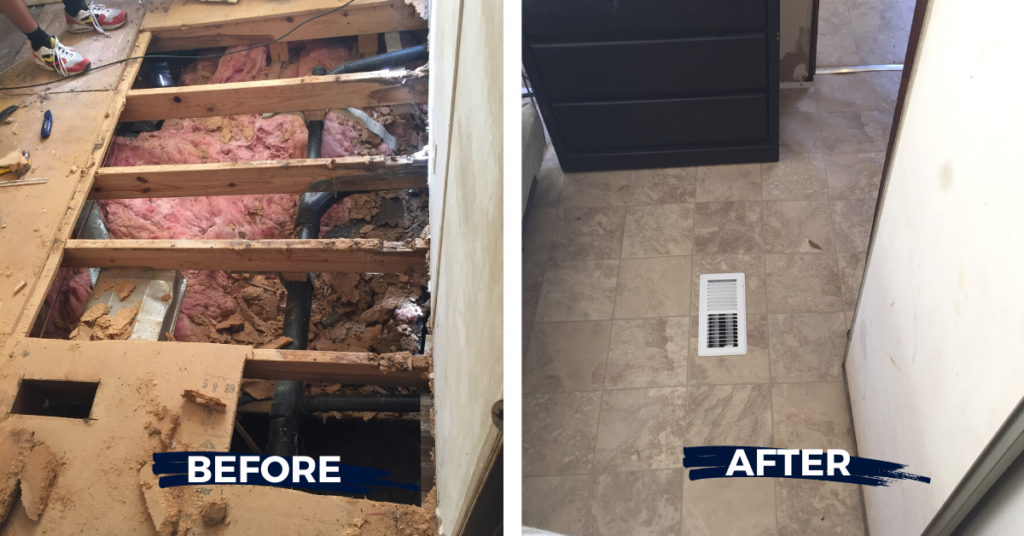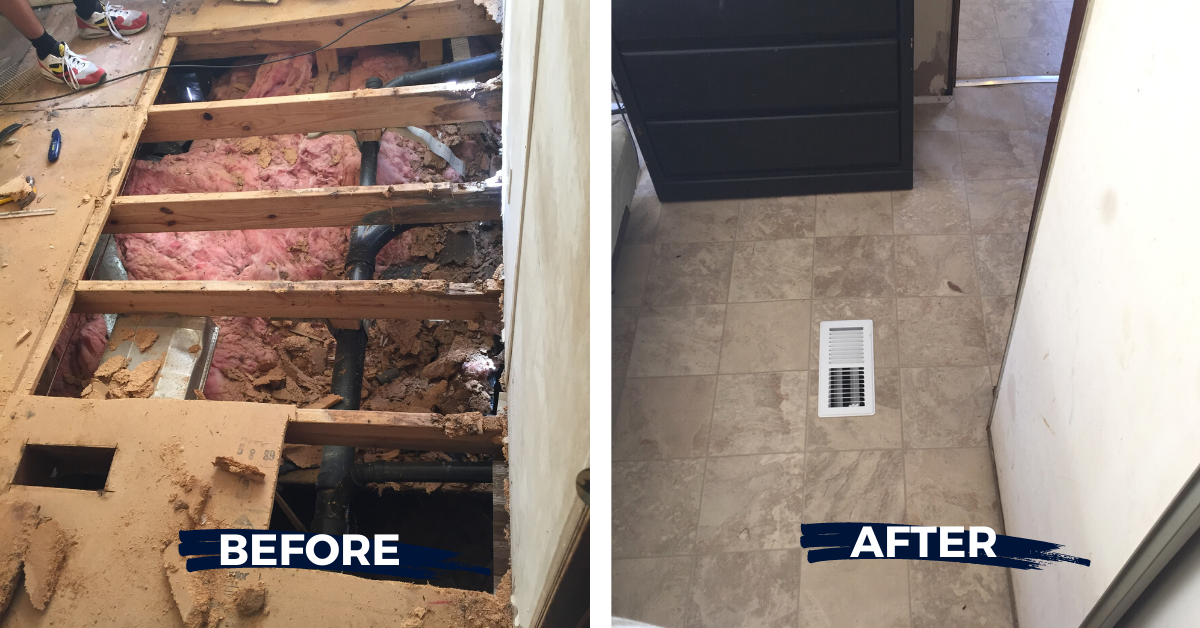 Mauldin, SC (2014) – Before: 11 Steep Steps. After: 1, 47 foot ramp. Volunteers from Mauldin UMC built this ramp in 2014.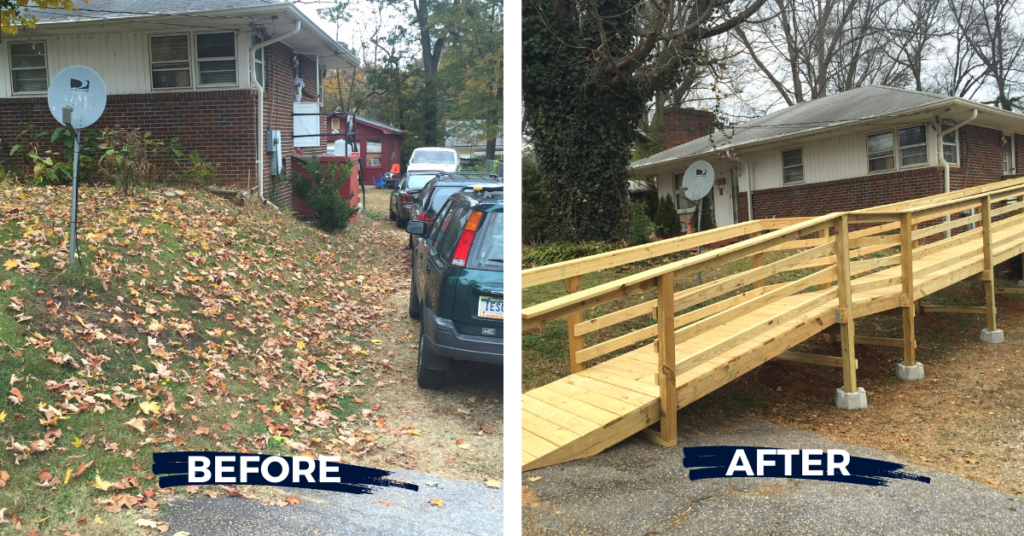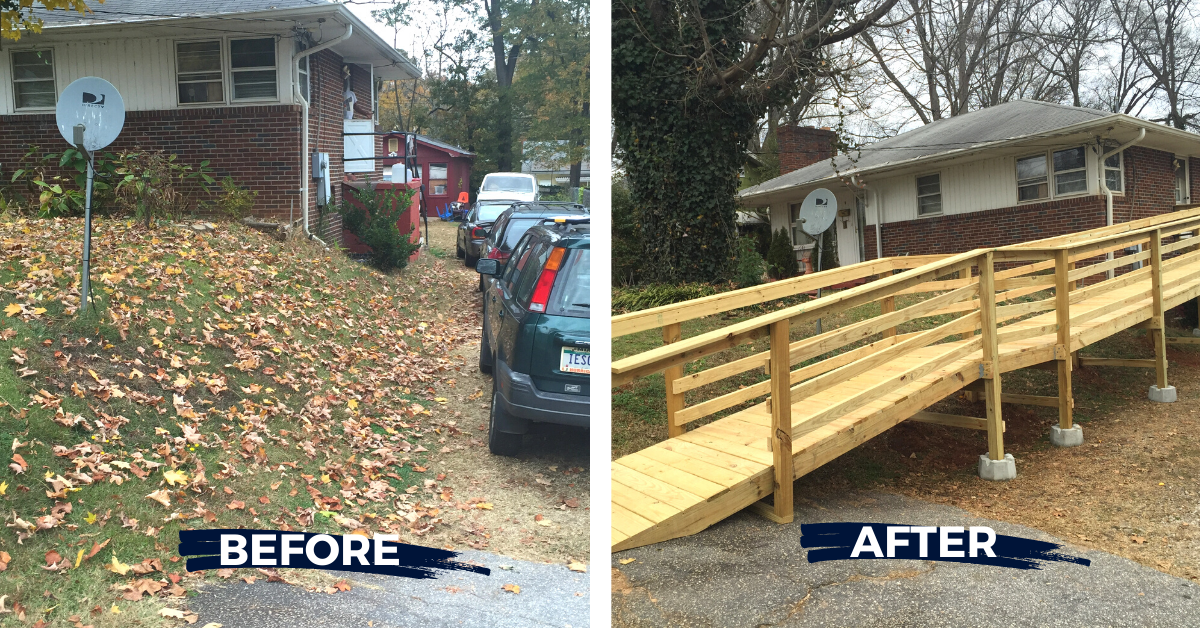 Greenville, SC (2019) – It took 67 volunteers 734 volunteer hours to help make this transformation possible. Volunteers include John Knox Presbyterian, Michelin, & Mitchell Road Academy.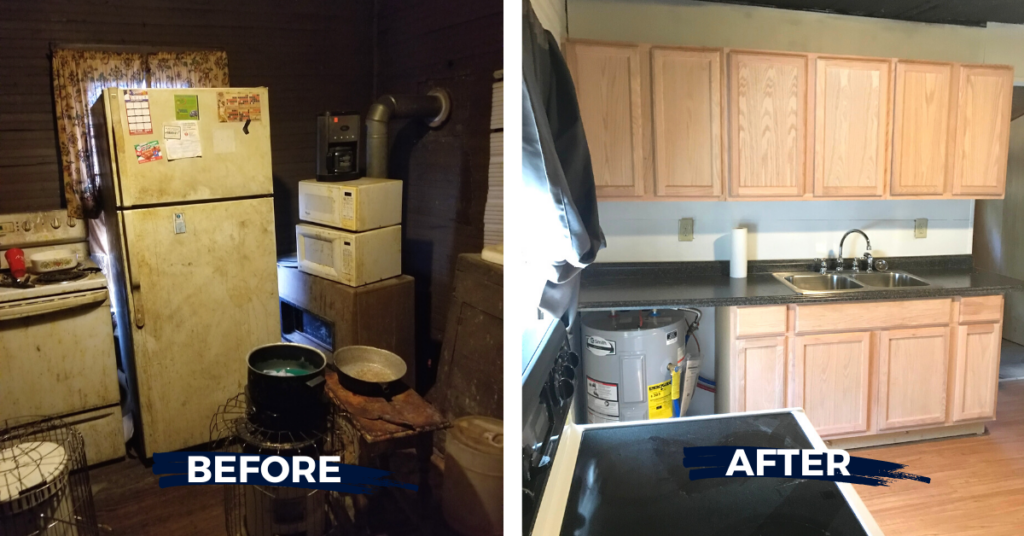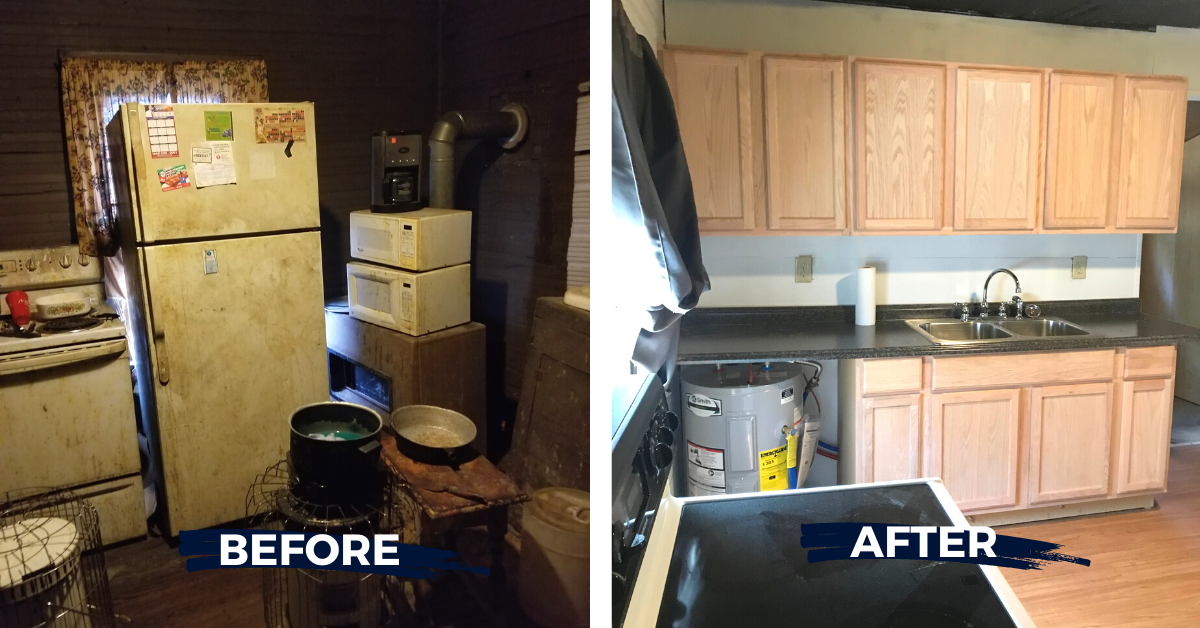 Greenville, SC (2019) – A transformation so nice we had to show it twice. This bathroom repair accompanied the kitchen (above).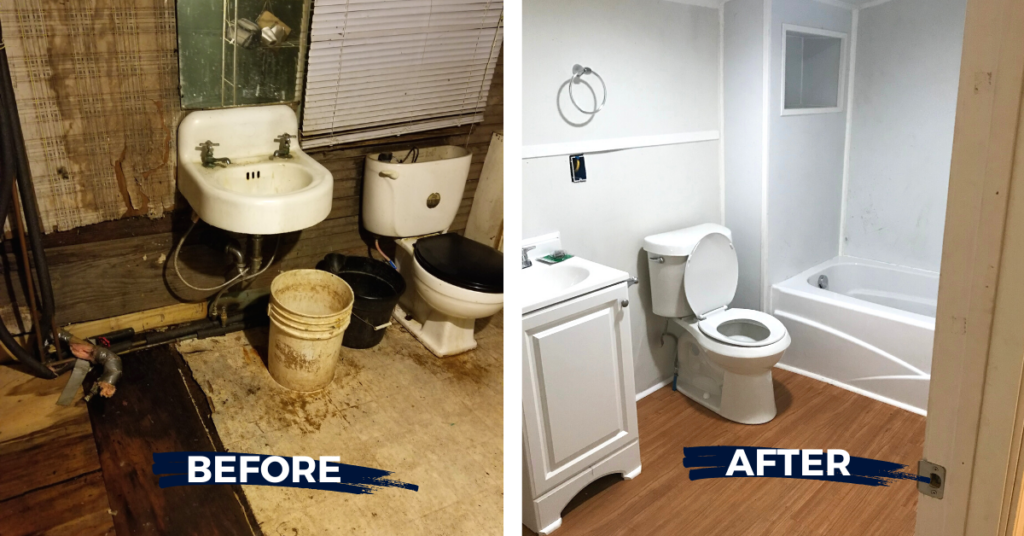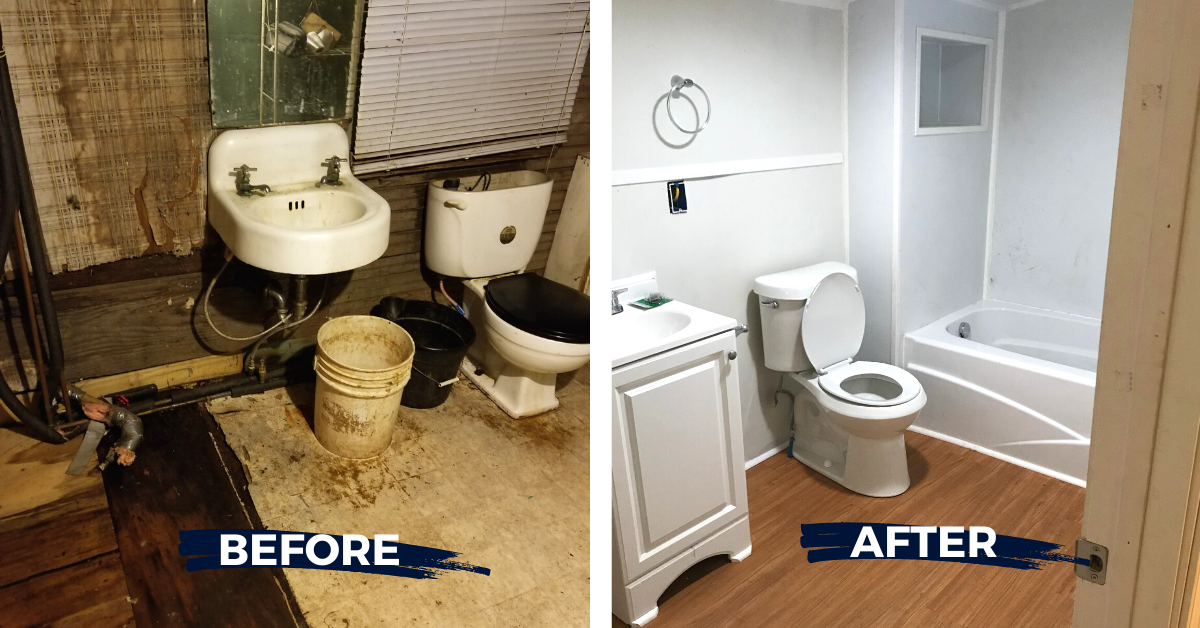 Seneca, SC (2020) – No, Duct Tape is not a fix for everything. Safety repairs made this once-hazardous outlet safe to use again.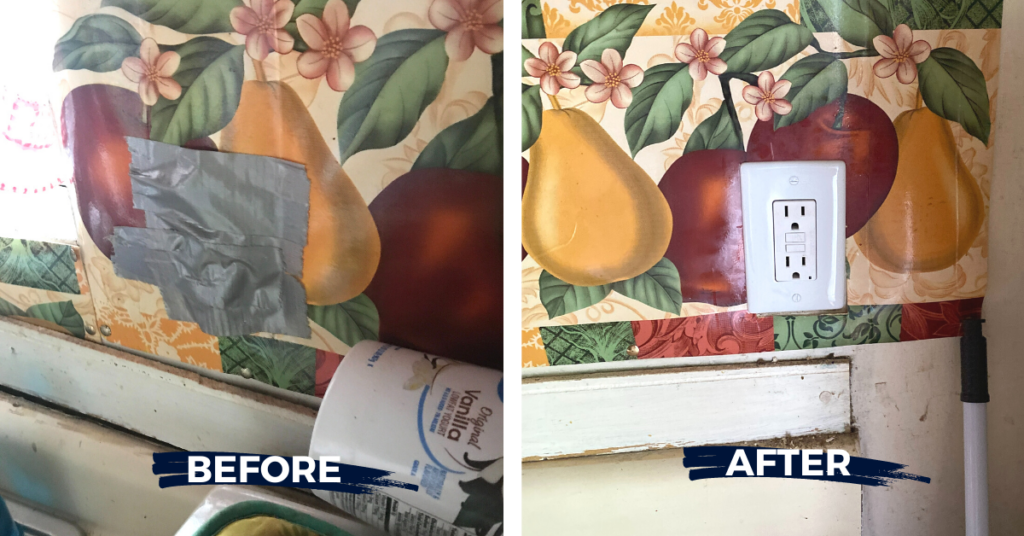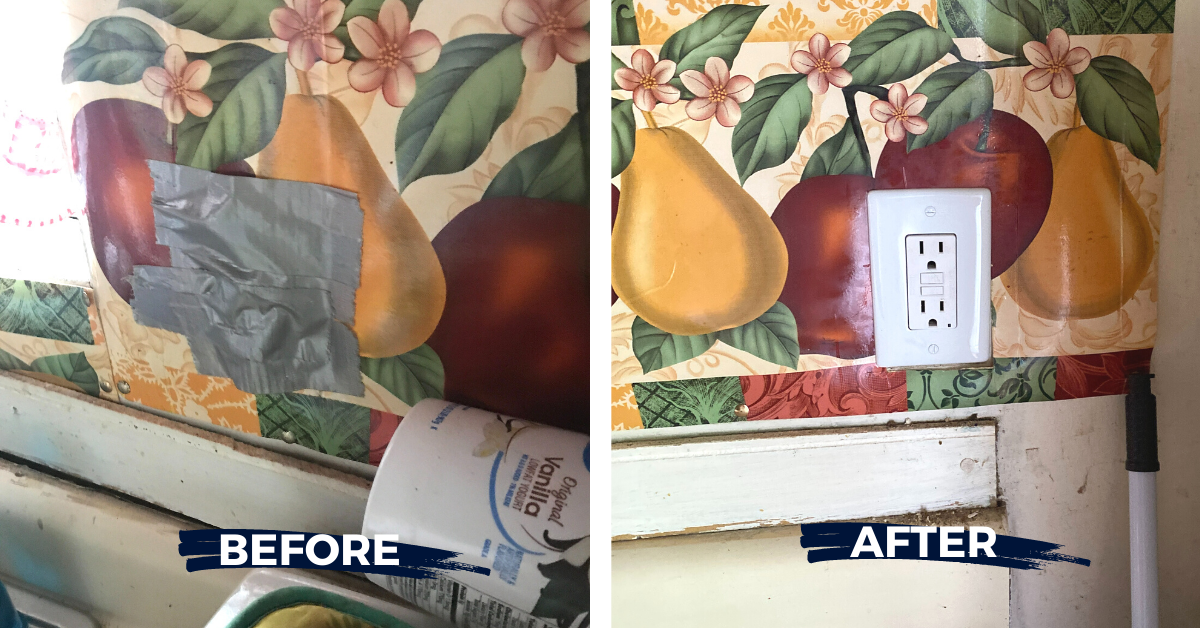 Greenville, SC (2018) – Yes, that's the same house. Mr. E lived in this home until he lost his battle to cancer. These repairs allowed him and his family peace of mind throughout his treatment.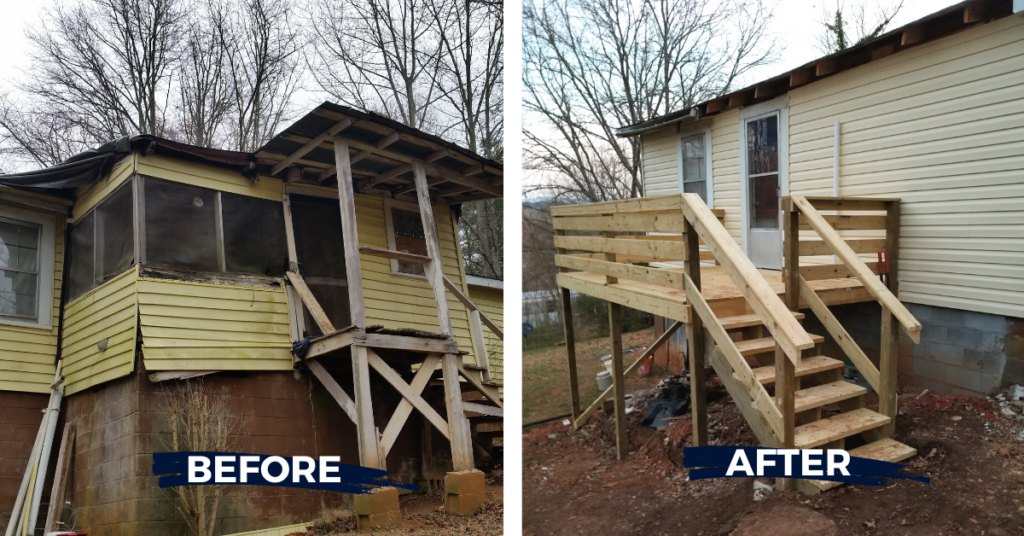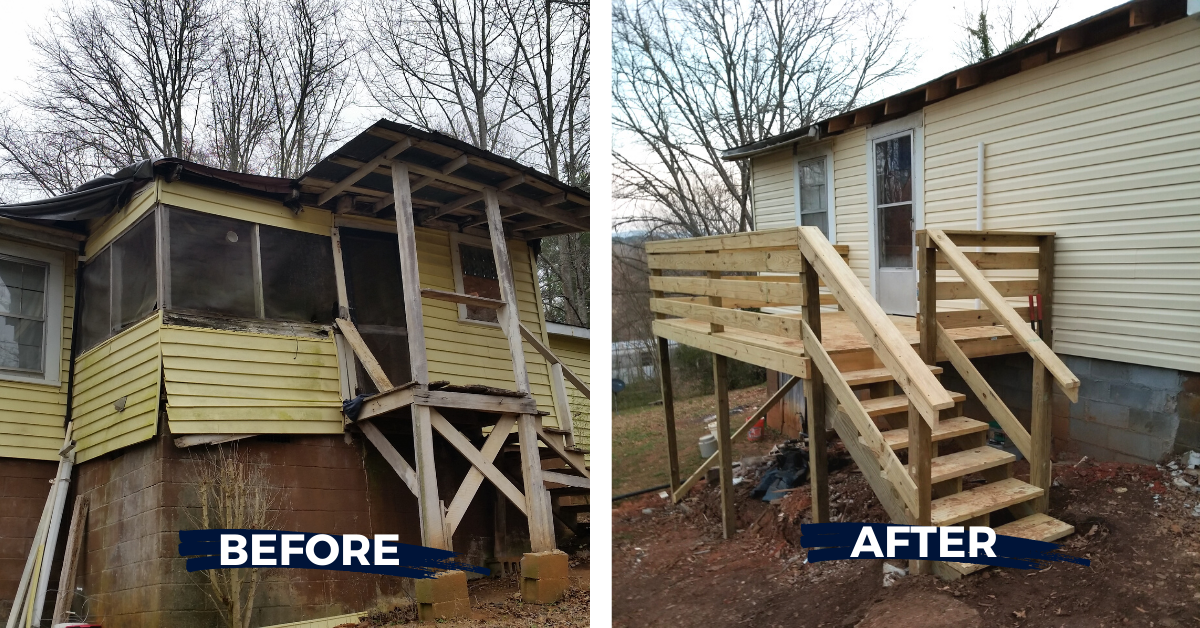 Tamassee, SC (2020) – This 2-bedroom home is home to 3 adults, 3 children, and 2 dogs. A contractor helped replace the roof to keep all residents safe.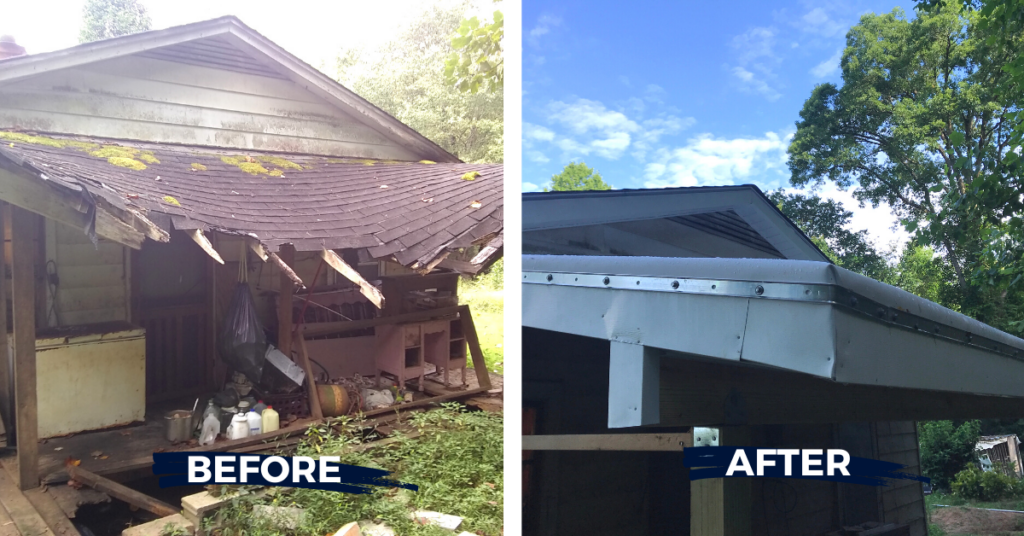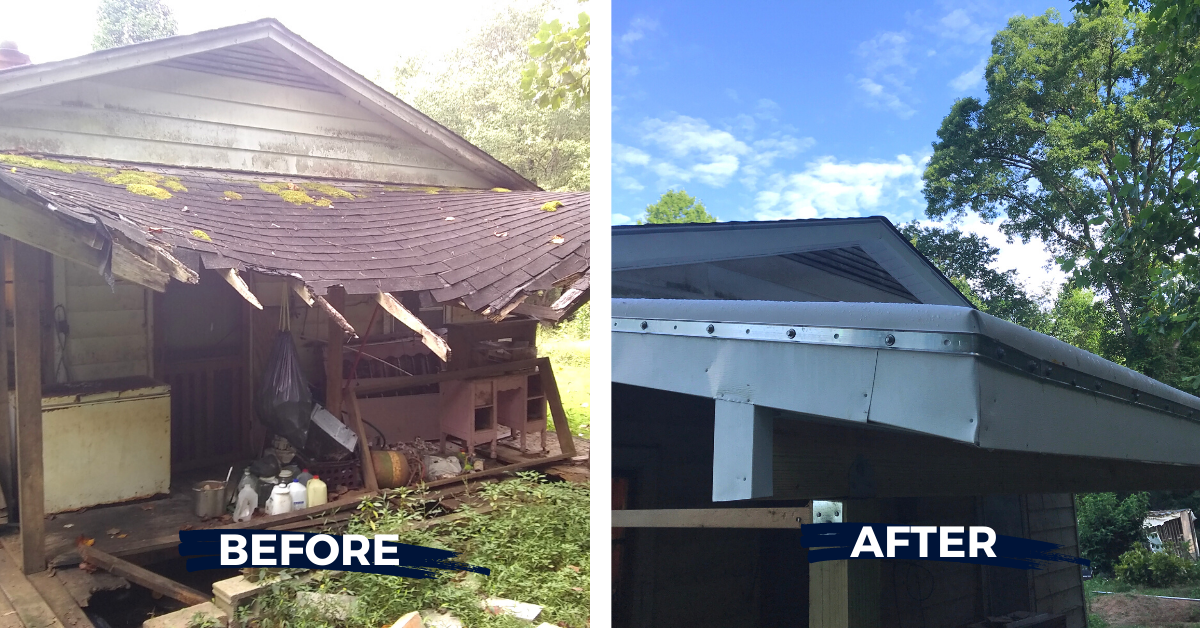 Pendleton, SC (2013) – Although this homeowner had a ramp, it wasn't up to standards for safety. It had no railings among other issues. This ramp nearly doubled in size and also gained handrails.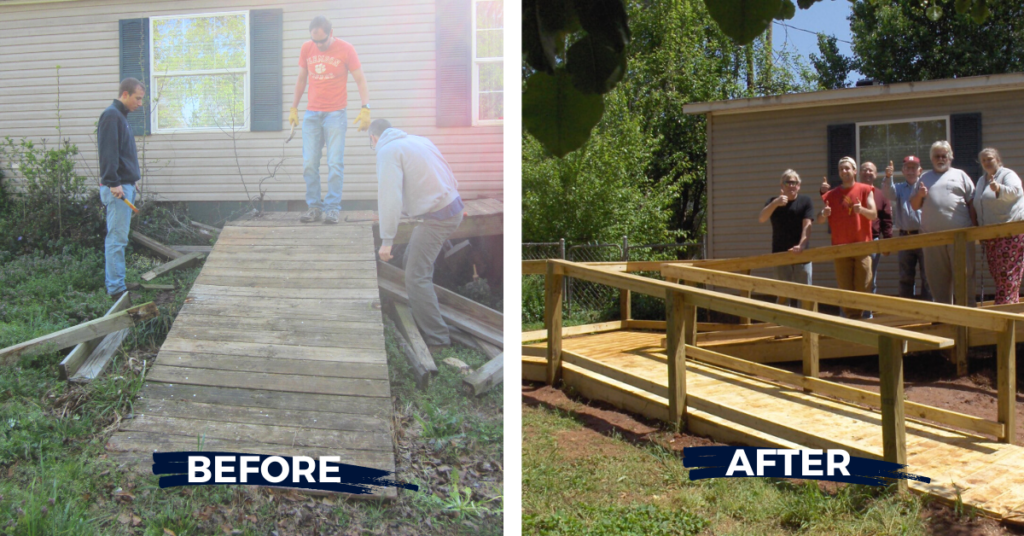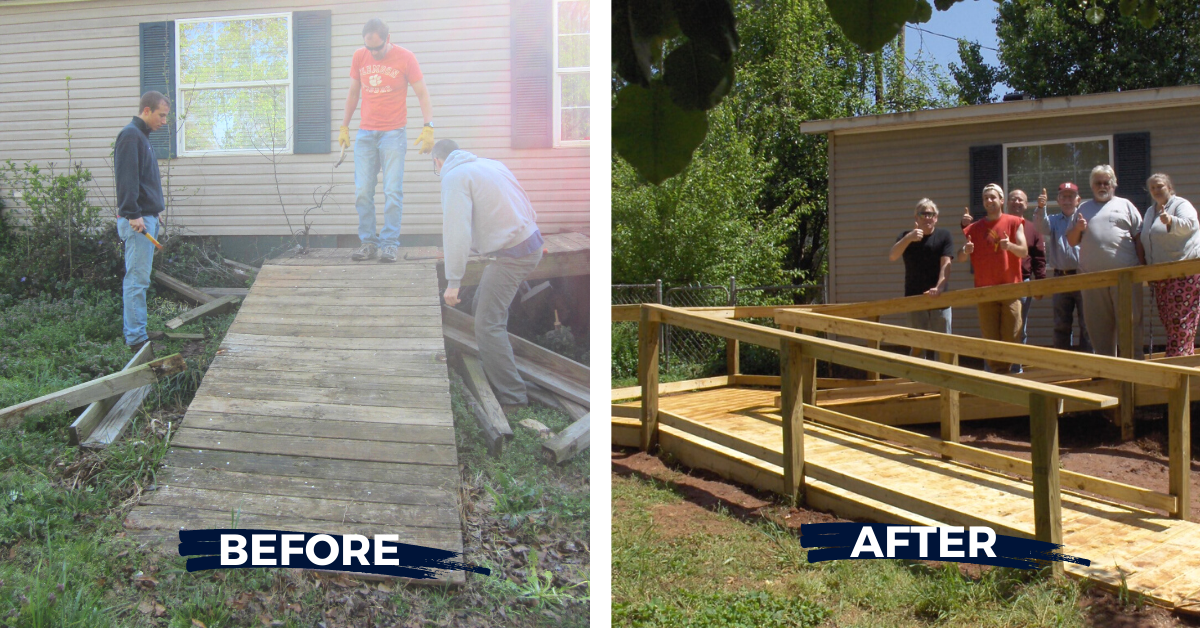 Thank you for making these transformations possible. Donate today to make repairs possible for one of the 1,000+ homeowners on our waiting list.