A Smart Investment
Your Donations Go Further With Home Preservation
It costs an average of $120,000 to build a new, volunteer-built affordable housing unit. Rebuild Upstate's average cost to repair an existing home is $6,000. For the same investment as one new affordable housing unit, Rebuild Upstate can repair and rehabilitate 20 existing homes.
Repairing homes protects communities and offers sustainable housing at a lower cost than new construction.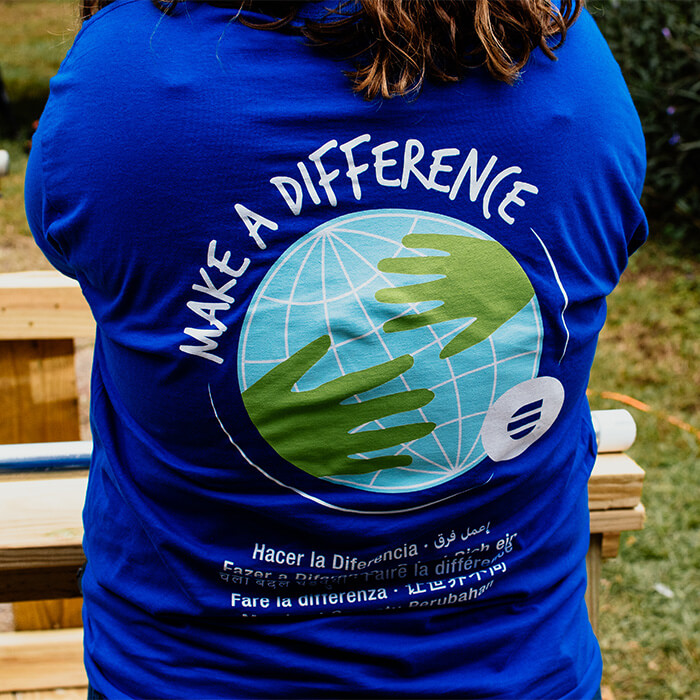 It Takes More Than Lumber and Screws to
Support Low-Income Homeowners
When you sponsor a home or project, your contribution supports repairs for the homeowner by filling various funding gaps.
The details and funding needs of each home we serve are as unique as the homeowners inside. In fact, many of our funding partners only cover a portion of our actual costs for each home, which leaves Rebuild Upstate to raise money to fill in the gaps for a successful Build Day.
Your sponsorship can help fund:
Financial literacy training for your homeowner and customized referrals to other agencies to help meet the holistic needs of each homeowner
Individualized home assessments and project planning expenses
Necessary things like gas for delivering trailers and equipment to and from each project
Tool repair and replacement, so our tools continue to work safely
Safety materials such as gloves, goggles, and up to date first aid kits in each trailer to ensure a safe environment for the homeowner and volunteers working on the home
Materials for additional work identified as a need but not covered by another funding agency
Sponsor a Home or Project Today!
$6,000
Home Sponsorship
Ensure one more home this year is repaired to a safe and healthy condition for a family in need.
$2,000
Project Sponsorship
Support a homeowner by ensuring their home can be served with one home project.
Volunteer With Your Sponsorship
"Volunteering with Rebuild Upstate provides a space for my team to get out of the office for a day and spend time together that also has a meaningful impact on our immediate community. We leave each work site feeling closer as a team and refreshed."  – 2019 Project Sponsor
A customized pre-build day orientation
Planned build day with tools, materials, and a trained site leader
Your sponsorship featured on social media
Yard sign with your team's logo
Your team gets featured on our blog
Recognition as a "Nuts and Bolts" supporter at our Because of You BBQ
Your name is listed among our annual donors on our website
Your name is listed among donors and volunteer teams in our annual impact report