Stetson Students Go Above and Beyond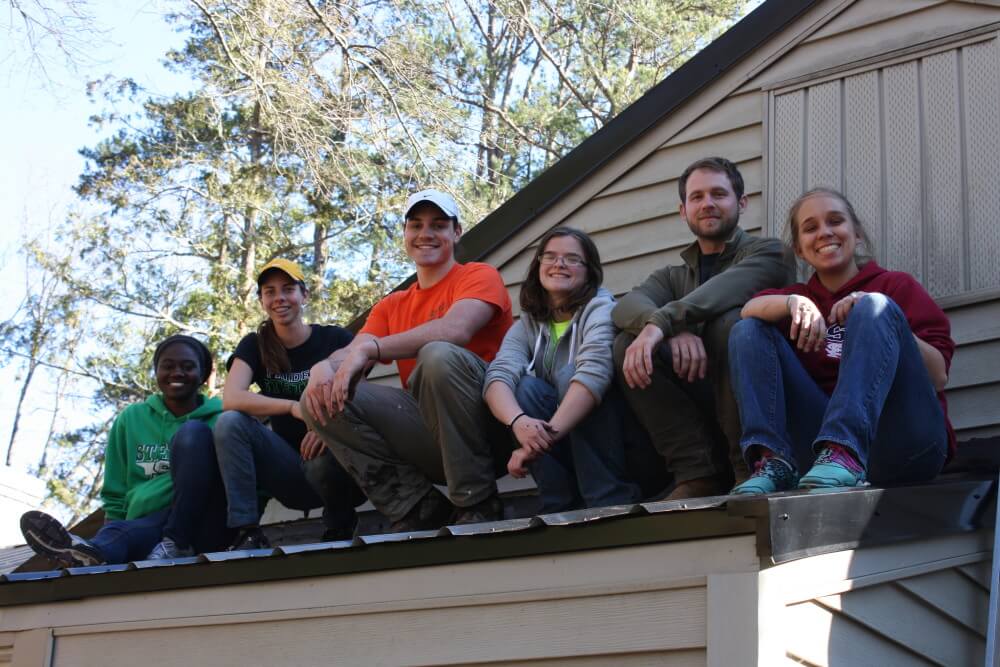 Rather than hitting the beach to soak up the sun, six students from Stetson University, located in Deland, FL, dedicated their spring break to volunteering in the Upstate of South Carolina. They worked on various projects over the course of the week, but spent the majority of their days with Rebuild Upstate, installing a metal roof for a Greenville family in need.
Alexis Guyton, an Elementary Education Major at Stetson, recalls her experience:
"I had a wonderful time in Greenville, especially at our work-site. Putting a tin roof on a house is something I probably never pictured myself doing, but I am so grateful to have had that privilege.
During our first day on the roof, I felt very nervous and intimidated by the tasks we were given. Too cautious to stand, I even proceeded to crawl across the roof to move from one side to the next.
However, by the end of our work week I was practically jumping over shingles and sliding on the tin strips of roof as if it were natural.
My time volunteering with Rebuild Upstate was rewarding in many ways. It gave me the courage to try new and daunting tasks. It also reminded me to be appreciative of the seemingly minor abilities and opportunities I have everyday.
It was a true joy to know that we can make huge differences in the lives of others with just a small amount of our time."