Meet The Parks: Keeping Home a Place of Refuge
Meet the Parks
Wholesome. You can't help but smile when you pull up to The Park's home. The blue-grey shade and ornate details are so inviting and just make you want to go inside. One foot in the door and you are immediately greeted by their high spirited corgi, TJ. Mr. Park says TJ keeps him on his toes. When asked if she ever calms down, Mrs. Park's caretaker laughs from the other room and says, "absolutely not."
Frank and Brenda's story began 54 years ago when the two met while working together. They were married within the year, and the rest is history. Mr. Park, a veteran, served for seven years in both the Army and National Guard based in Fort Jackson. Frank and Brenda's favorite memories together are from their time spent traveling. The couple has been all over the world, but Mr. Park says there is nothing quite like the beauty of Utah.
The Park's home has been their place of refuge for over 30 years, raising both of their children and now 4 grandchildren. After Mrs. Park was diagnosed with Alzheimer's, things started to change. Mrs. Park now requires a caregiver and needs to be supported while walking, making it difficult for Mr. Park to do alone. The stairs created an obstacle, making it difficult for Mrs. Park to get in and out of their home safely.
To ensure Mrs. Park's safety, Rebuild Upstate volunteers from Advent UMC Middle School Youth, spent a Saturday building Mrs. Park a ramp. Mr. Park was incredibly grateful for the work of the volunteers. He said the ramp has been tremendously helpful in allowing Mrs. Park to be mobile and regain some independence. Mr. Park was so impressed to see young people willing to give up a weekend and volunteer.
When asked Mr. Park for a piece of life advice, after reflecting for a moment and peering over to his wife, he smiled and said, "Get married, stay married, and be a team." His fondness of his wife is easily seen and heart-warming to witness. Though they are no longer able to do everything that they used to do, Mr. Park's philosophy is to enjoy every moment and take each day as it comes.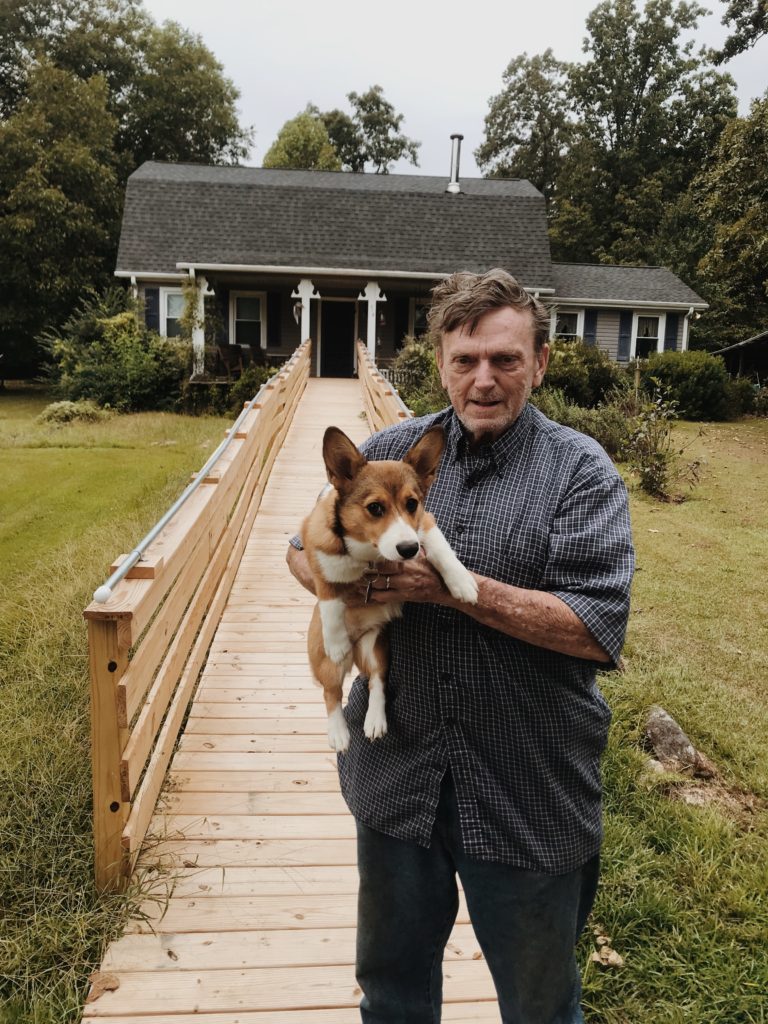 Volunteer or Donate to support home repairs for homeowners like Frank and Brenda.