A Day in the Life with Chaela
As project coordinator, Chaela works with our funding partners, manages material delivery, and schedules volunteers for each build day. Are you ready to go behind the scenes and see where the day takes her?
8:00 am
I arrive at the office, say hi, and check in with everyone at the office.
8:10 am
I collect materials needed for a build site. Every project is different. It's important to make sure we have everything volunteers need for the project to make the best use of their time.
8:30 am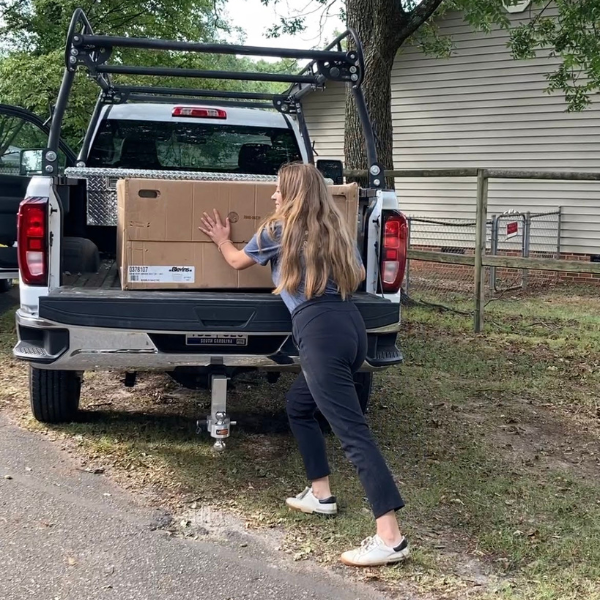 I load up the truck and head on over to the build! As always, the drive through the Upstate is beautiful.
9:00 am
I arrive on site! I always do a safety check first thing when I arrive at a build. After a safety check, I check on the materials that were delivered. I make sure the delivery is correct and there is enough for volunteers to work with for the day. I like to check in with the homeowner while I'm there to make sure they're doing well and answer any questions they may have. They're always excited to have volunteers because that means repairs are happening.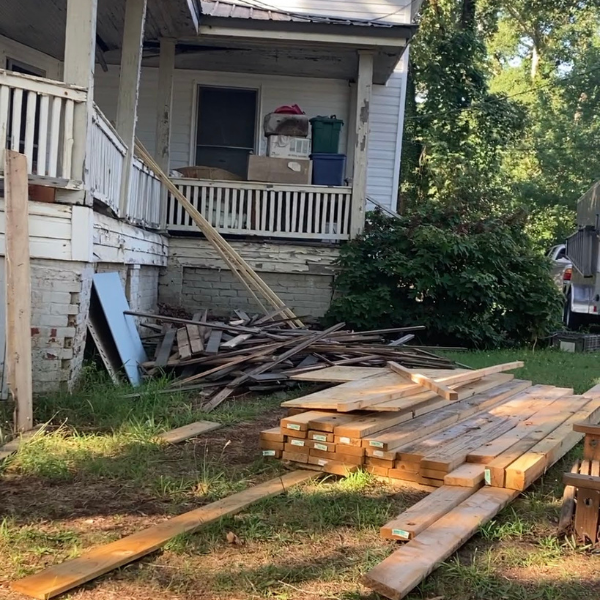 9:15 am
I unload the truck with the materials I gathered this morning.
9:45 am
I head back to the office to get some more work done.
10:00 am
Time to get site leaders their build details. Site leaders are volunteers who are an extension of our staff. They are trained to guide groups through build days. Site leaders are essential to our program. We get them a heads up on project details before the build day so they are prepared and equipped to guide a volunteer group through the repairs.
11:00 am
I take an early lunch break today because we have a team meeting at noon. Today I'm picking up lunch and bringing it back to the office.
12:00 pm
Lunch & Language Lessons. Some of our staff are taking Spanish lessons so we can speak Spanish with Ruben, one of our staff project coordinators. Ruben's second language is English and we're all learning together. Right now, we take lessons one day a week.
1:00 pm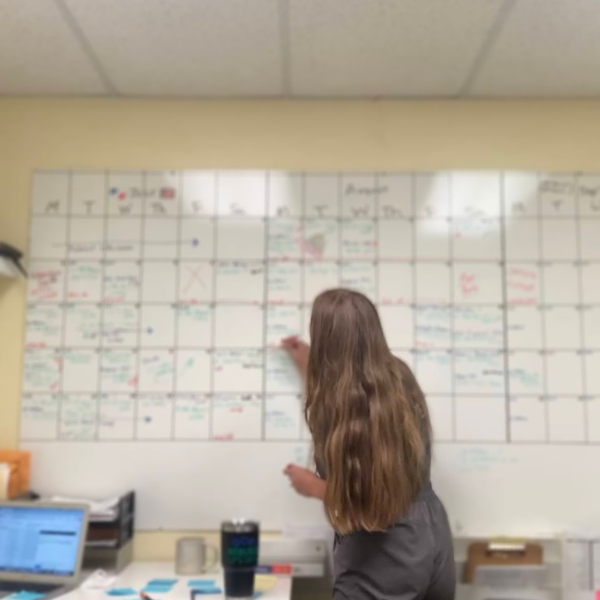 Project Scheduling! With all types of repairs happening in 4 counties and volunteer groups helping, there are a lot of moving parts in our program. The board is a giant white board in our operations office that serves as the brain for open and planned projects and assigned volunteer groups and site leaders. We track 3 months of projects at a time. It can be a balancing act during our busy seasons especially if a project wraps up sooner than planned or takes longer than planned. Things are always shifting but it's a blessing if it means we have more resources to help another homeowner!
3:00 pm
I check email and answer any questions from site leaders about upcoming projects.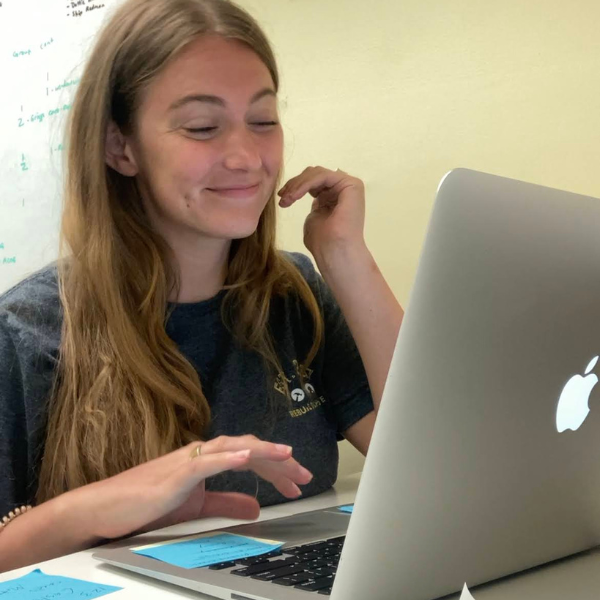 4:00 pm
Wrap Up! Wrapping up looks a bit different every day. Sometimes I drop off more materials or spend some time organizing our tool storage. If I have to make deliveries in the morning, I prep for those so I'm ready to get things on site to volunteers first thing. Team members might need some help unloading materials they brought back throughout the day or getting waste into the construction dumpster. A clean site is a safe site and the same goes for the office!
4:45 pm
Ops Check-in! We do a super quick team check-in a few days a week. In construction, things are always changing with projects being opened and completed so often. This keeps our team on the same page and lets us address any key changes. It leaves us with clear assignments for the next day.
5:00 pm
I head home for the day!
---
Do you want to work with Chaela?
One part of Chaela's job is to work with volunteer site leaders. Site Leaders are volunteers who guide others through build day projects. They're an essential part of our program. We currently need 4-5 more site leaders to help us carryout repairs.
Does this sound like you?
You feel confident you could guide other volunteers through a one-day project like building a ramp or installing windows.
You enjoy teaching others.
You think the stud finder joke is funniest when used on middle schoolers.
Click here to complete a site leader application. The application should take no more than 5 minutes to complete. After you complete an application, Chaela will contact you for an informational phone call and to share next steps.