Individual Volunteer Opportunities
Find the Right Job for Your Unique Skillset
If you're interested in volunteering with Rebuild Upstate but don't want to recruit a group of people, don't fret! We welcome all kinds of volunteers with open arms. Whether your skills lend themselves to more traditional office duties or you are a seasoned handyman and want to lead our Build Day groups, we have just the spot for you.
Explore our individual volunteer opportunities below. Once you're ready to apply, complete our volunteer application to get started. Tell us about yourself and why you're interested in helping, and a volunteer coordinator will reach out to set up a one-on-one chat. We want to make sure we find the best fit for you.
CONTACT US TO VOLUNTEER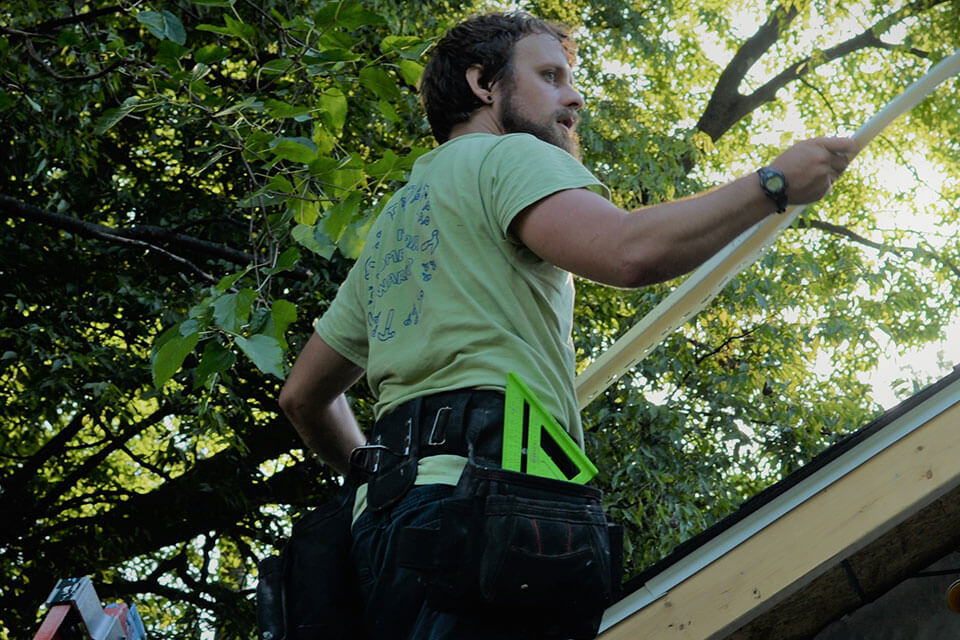 Scheduling Coordinator
When you volunteer as a Scheduling Coordinator with Rebuild Upstate, you'll spend time calling selected homeowners in order to set up an appointment with the Project Manager or Operations Director to prepare them for their repair project.
Volunteer Receptionist
As a Volunteer Receptionist, you'll gather needed information from our clients both before and after projects, greet office visitors, answer phone calls and take/deliver messages and other tasks as needed. These volunteers are our first contact with clients and are crucial to our ability to help them.
Handyman Club
If you've always been good with your hands and are confident in your ability to help with build projects like ramp builds, window replacements, and more, you'd make a great fit for our Handyman Club! You'll need to have weekend or weekday availability, feel comfortable keeping an eye on worksite safety, be a problem solver, and enjoy working in small groups with other members of the club. Some of our Handyman Club teams volunteer the same day each week or month; others volunteer as time permits.
Site Leader
Rebuild Upstate's Site Leaders serve as liaisons for our organization at the homes of neighbors in need during Build Days. As a Site Leader, you are responsible for managing the Build Day: handle tools, lead build projects, facilitate volunteer groups, teach and empower unskilled volunteers, and solve unexpected problems that might pop up on site.
Not sure if any of these tasks are right for you?
Let's talk and find other ways to use your strengths to serve the Upstate.