For O'Neal employees, serving the community is just part of the job.
Employees of O'Neal, Inc., a local manufacturing engineering and construction firm, recently sent a team to complete a project with Rebuild Upstate. As we've gotten to know the folks from O'Neal, we've learned how important community involvement is to the individual employees and to the company as a whole. We were able to catch up with Brian Gallagher, Director of Marketing, to hear how this commitment to service developed.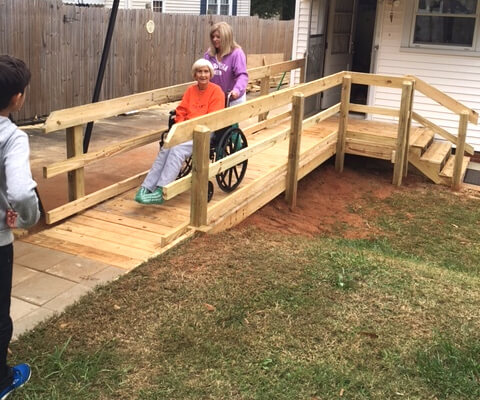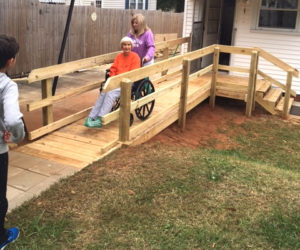 "We're a 40-year-old, employee-owned company based in Greenville," explains Brian. "Each of us is invested in the success of our company and our community. Finding a way to give back is highly important to us."
For O'Neal, the term corporate responsibility is weighty—but that doesn't mean it's dull.
We love getting together, getting outside, and accomplishing something worthwhile," says Brian. "With over 200 employees divided into small departments, it's refreshing to rub shoulders with coworkers you normally don't spend time with."
O'Neal volunteers are involved with a wide variety of projects and organizations in the Upstate community. Involvement may take as little as a few hours or extend to months of ongoing participation.
"Our ideal project allows for plenty of team-building. Rebuild Upstate projects are unique. Our team spent one day and could see the results of their work. Participants left with a sense of completion and of having made a tangible difference in that homeowner's life."
Interested in having Rebuild Upstate provide a team-building service opportunity for your company? Find out if a Project in a Box is right for you!