Lifting a Burden
Hannah Crawford was nearing her 75th birthday, but she didn't feel much like celebrating. Her husband had been ill for two years, and they were facing hundreds of dollars in medical co-payments and bills every month. A post-retirement income provided by social security just barely covered their need—and then the leaks started.
The Crawford's roof was in need of replacement, and it was constantly on Hannah's and her husband's minds. On top of this, it was likely that Mr. Crawford would soon require a ramp to enter his home, but there was no way to take care of medical expenses and save 2,000+ dollars for a new roof.
Thankfully, the Crawfords made the decision to let their pastor in on their situation, and he subsequently connected the couple with Rebuild Upstate.
"They sent a team of people—a lot of young people—to give us a gorgeous new roof and a ramp. They were just wonderful," says Mrs. Crawford.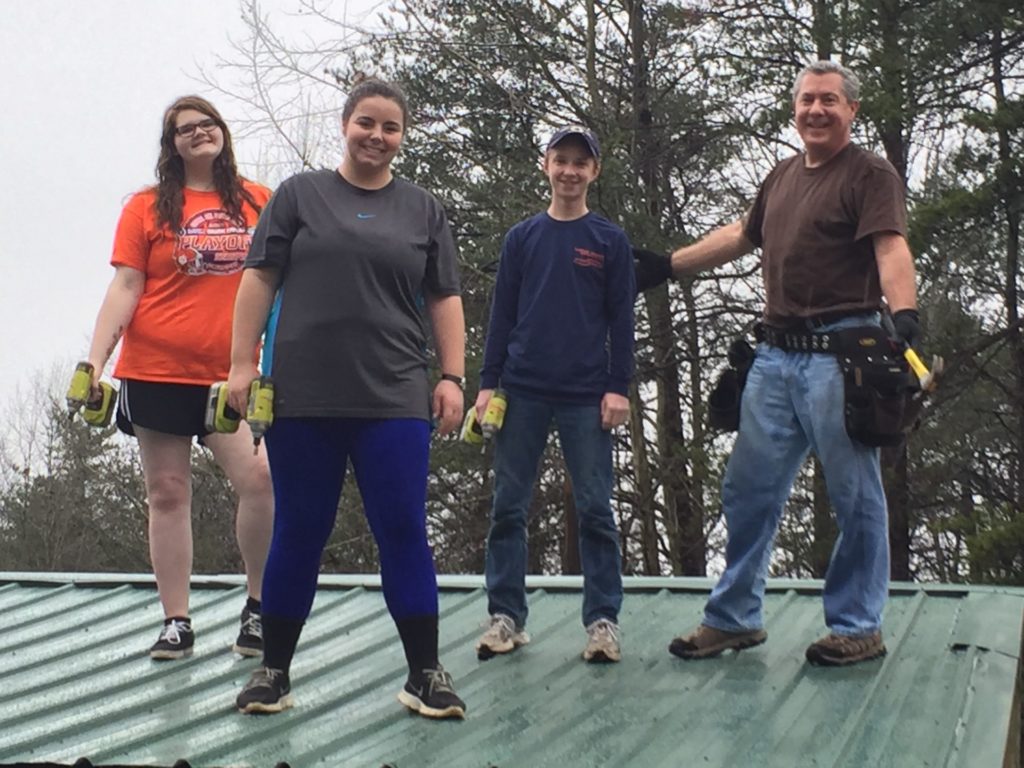 Sadly, Mr. Crawford passed away prior to the completion of the roof, but Hannah believes he knows about the wonderful work done by the Rebuild Upstate team and the peace of mind she feels because of it.
"A few weeks after it was finished, I asked if he would look down from heaven and see it, but then I laughed, because I had the feeling he already knew."
Hannah Crawford feels that her church and the volunteers at Rebuild Upstate came together to meet her needs in an amazing way, and she encourages those who may be hesitant to get involved to do so.
"If you're fortunate enough to get the help, go forward. It's a blessing to let people help and to make friends with the people helping. It's also a blessing to be able to serve, and I feel that the young people who worked on my home were impacted in a positive way."
The name and personal details of the homeowner in this story have been changed to respect the individual's privacy. Any relation to existing persons is accidental.