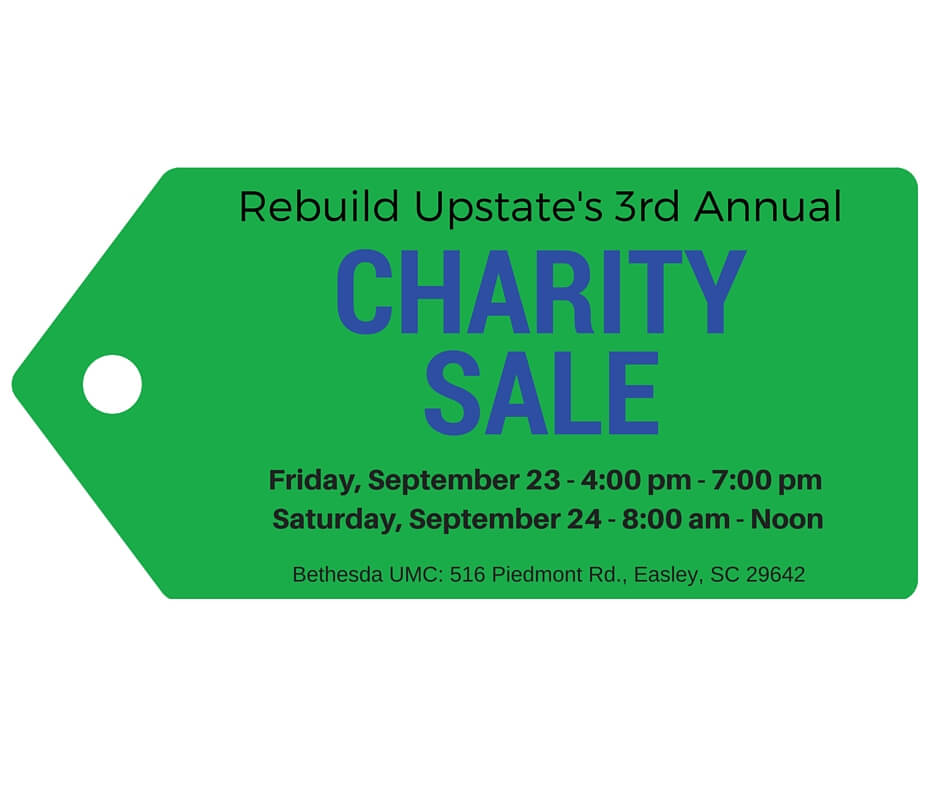 Get Ready for our Third Annual Charity Sale!
Rebuild Upstate's 3rd Annual Charity Sale will take place on Friday, September 23rd, from 4:00 pm – 7:00 pm, and Saturday, September 24th, from 8:00 am – 12:00 noon. It will be held in the Bethesda United Methodist gymnasium located at 516 Piedmont Rd, Easley, SC 29642.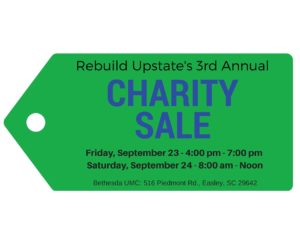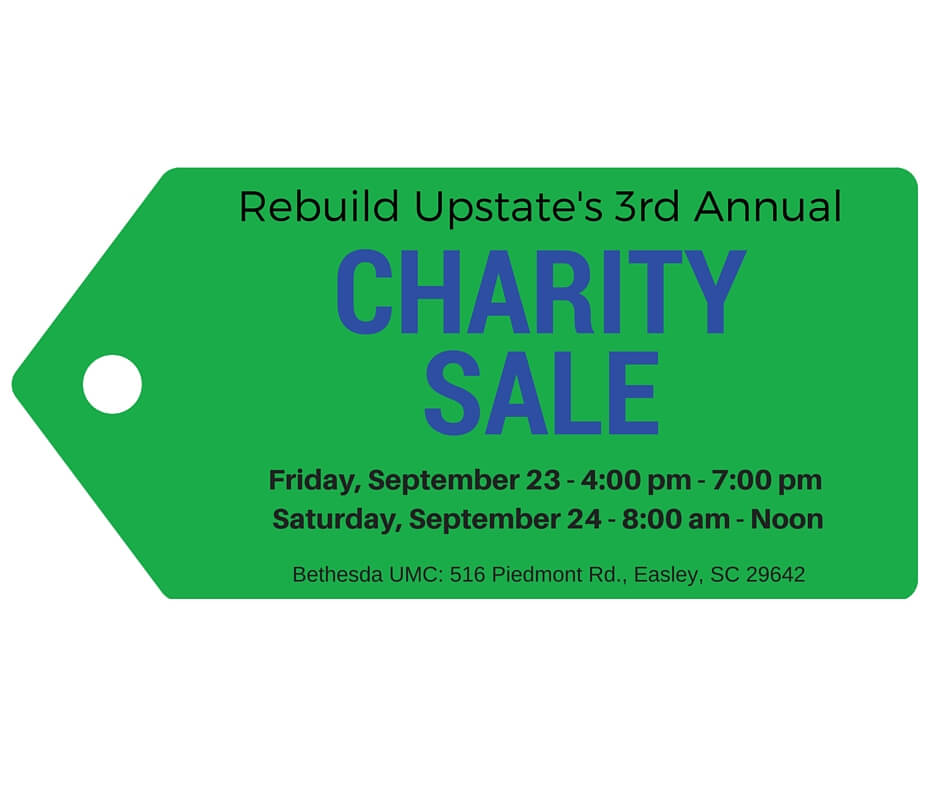 The success of the Charity Sale highly depends on your donations of any unwanted or unused clothing, games, books, household items, or anything else you would like to get rid of. We will be taking donations Thursday, September 22nd and Friday, September 23rd at Bethesda UMC from 9:00 am – 6:00 pm. If you would like to drop off donations before then, please contact Sarah at [email protected] or 864.603.2708 to coordinate a time. We can even pick up your items!
Whether you donate items or come shop the sale, we invite you to participate in this annual event to support Rebuild Upstate!