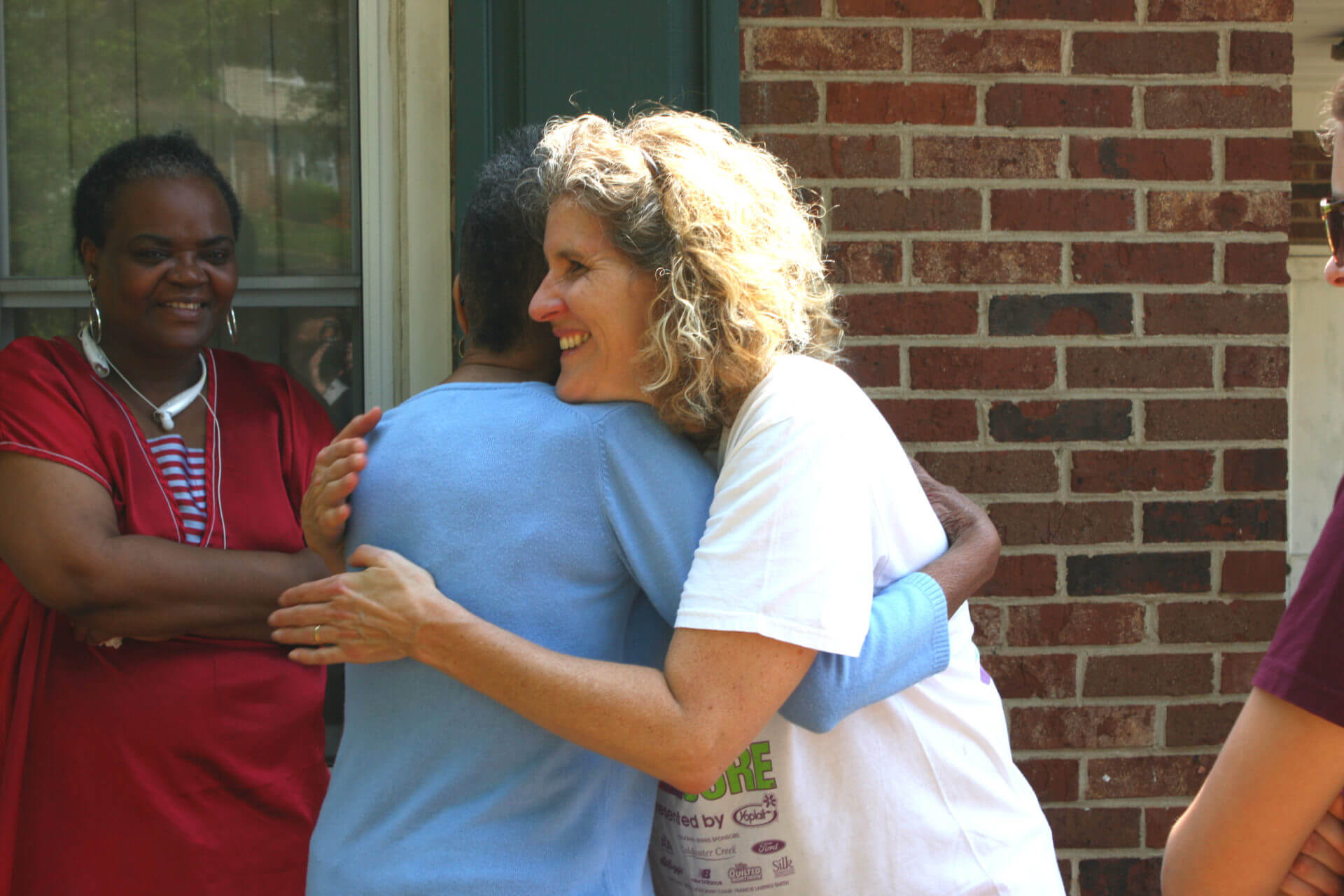 A Productive Hands on Greenville Day
Extending A Helping Hand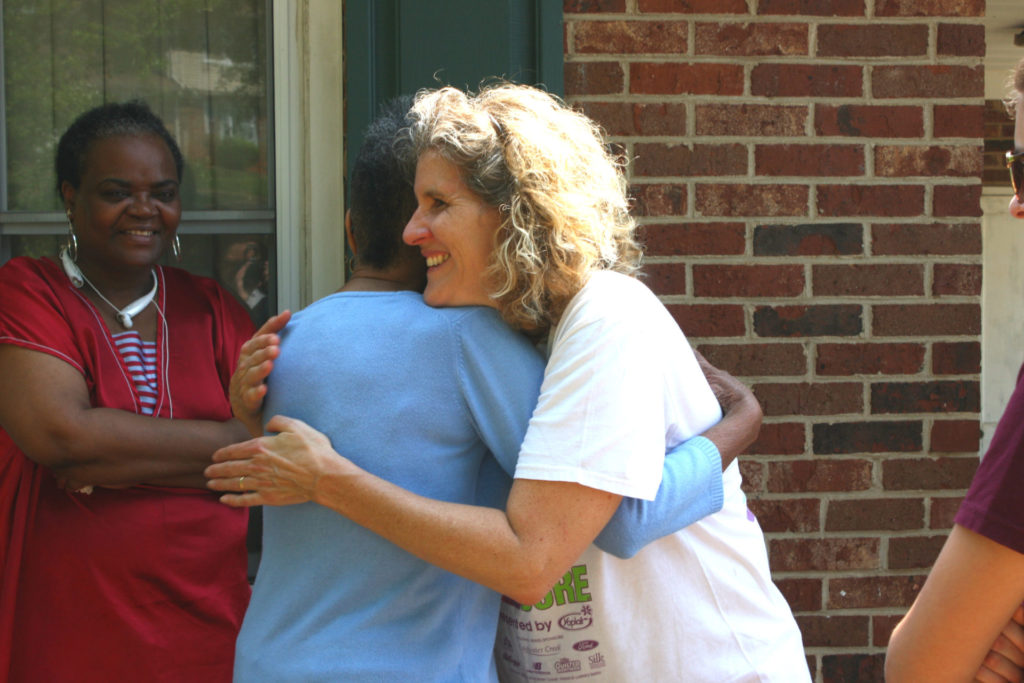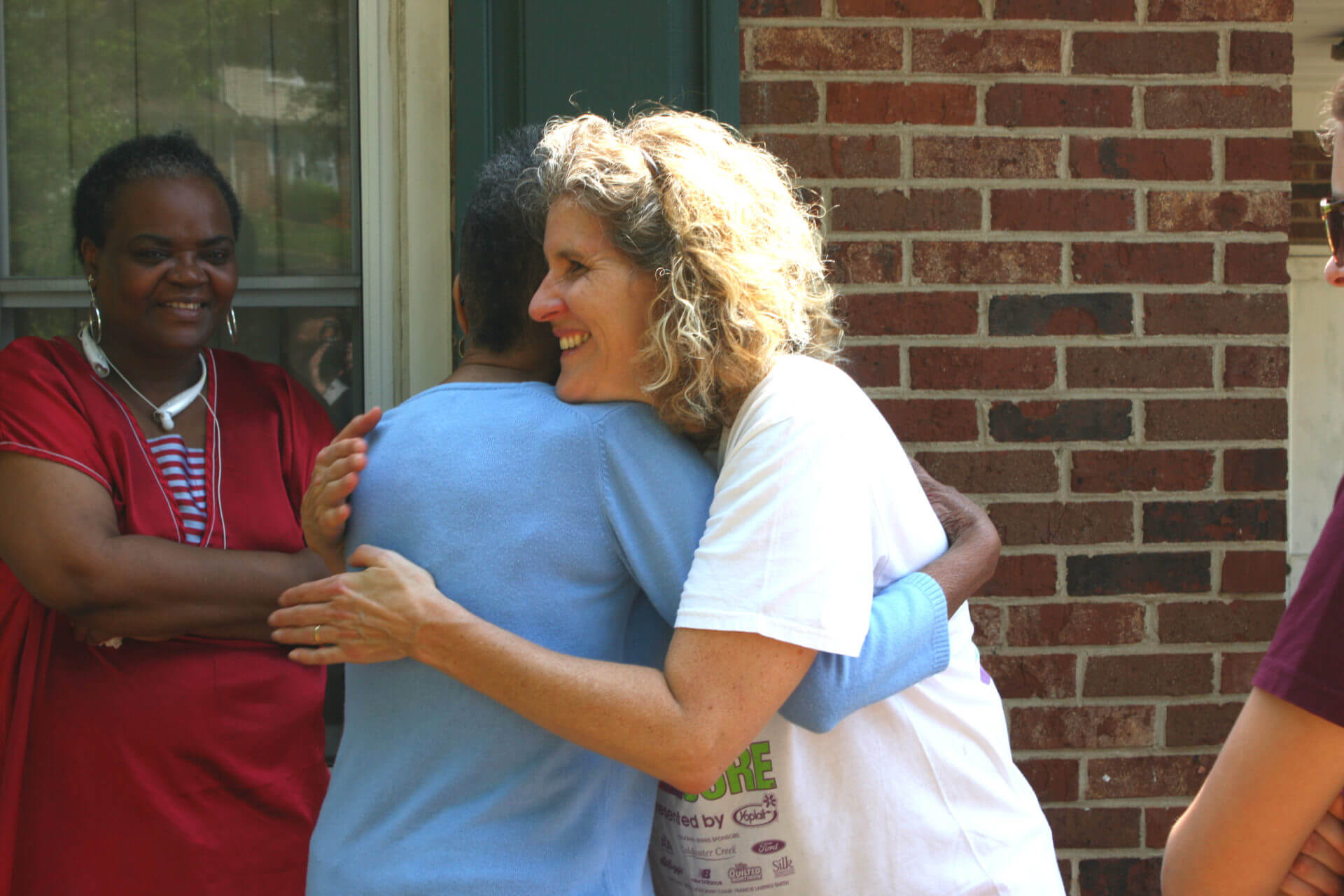 Rebuild Upstate was proud to host two projects during the annual Hands on Greenville (HOG) Day which took place on Saturday, April 30th – the largest day of service in South Carolina.
One HOG Day project focused on helping a couple in their 70's improve the accessibility in their home. Volunteers from Grace Church repaired and replaced flooring in their bathroom that made it hazardous to get in and out of the tub on a daily basis. They also added a handrail and grab bar to two sets of steps that lead out of their home in order to increase safety and ease for the couple when exiting. A few volunteers even took the extra initiative and assisted the couple with lawn maintenance and other chores around the house to ease their burden.
Volunteers from the American Institute of Architects Greenville took on another project and served at the home of a 78-year-old widow, completely replacing her windows that were leaking air and fixing a light fixture that was not working after she had electrical upgrades. The woman has lived in her home for years, but lately has not been able to maintain repairs on her fixed income. With the helping hands and big hearts of these community members, she will now be able to be safe and comfortable in her home for many years to come.
Celebrating 22 years of volunteerism, Hands on Greenville helps promote the importance of serving the community you live and work in. The support and willingness of volunteers are vital to our mission, and they help make our home repair projects a success not only on HOG Day, but every day of the year.
Thank you to all of our volunteers!