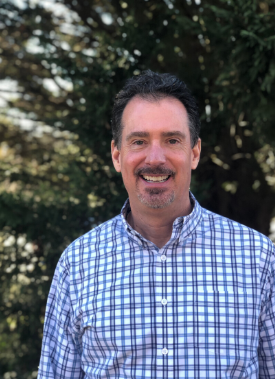 Dave Scheibenhoffer
Chief Operations Officer
A native of Pennsylvania, Dave couldn't wait to get to the warmer south after graduating from Drexel University with a degree in engineering. Dave's experience in the technology sector (providing hardware & software solutions across a variety of industries including Medical, Process Automation, Aerospace, Financial, Energy, and Telecommunications) is an asset to his role as Chief Operations Officer. He also holds a Project Management Certification from Villanova University.
Prior to relocating to the Upstate, Dave worked with his church to settle Bosnian war refugees in the United State in the late '90s. He has also been involved with the Big Brothers program and participated for many years in the Amigo's Day home remodel initiative in Dallas. Now, Dave and his wife house Pine Cove camp interns during their summer camp week in Greenville, SC.
Dave and his wife live in Taylors near Lake Robinson and have four children.  Together, they enjoy hiking the Upstate, maintaining their fruit orchard, gardening, home projects, kayaking, and traveling to new places.
VIEW ALL STAFF